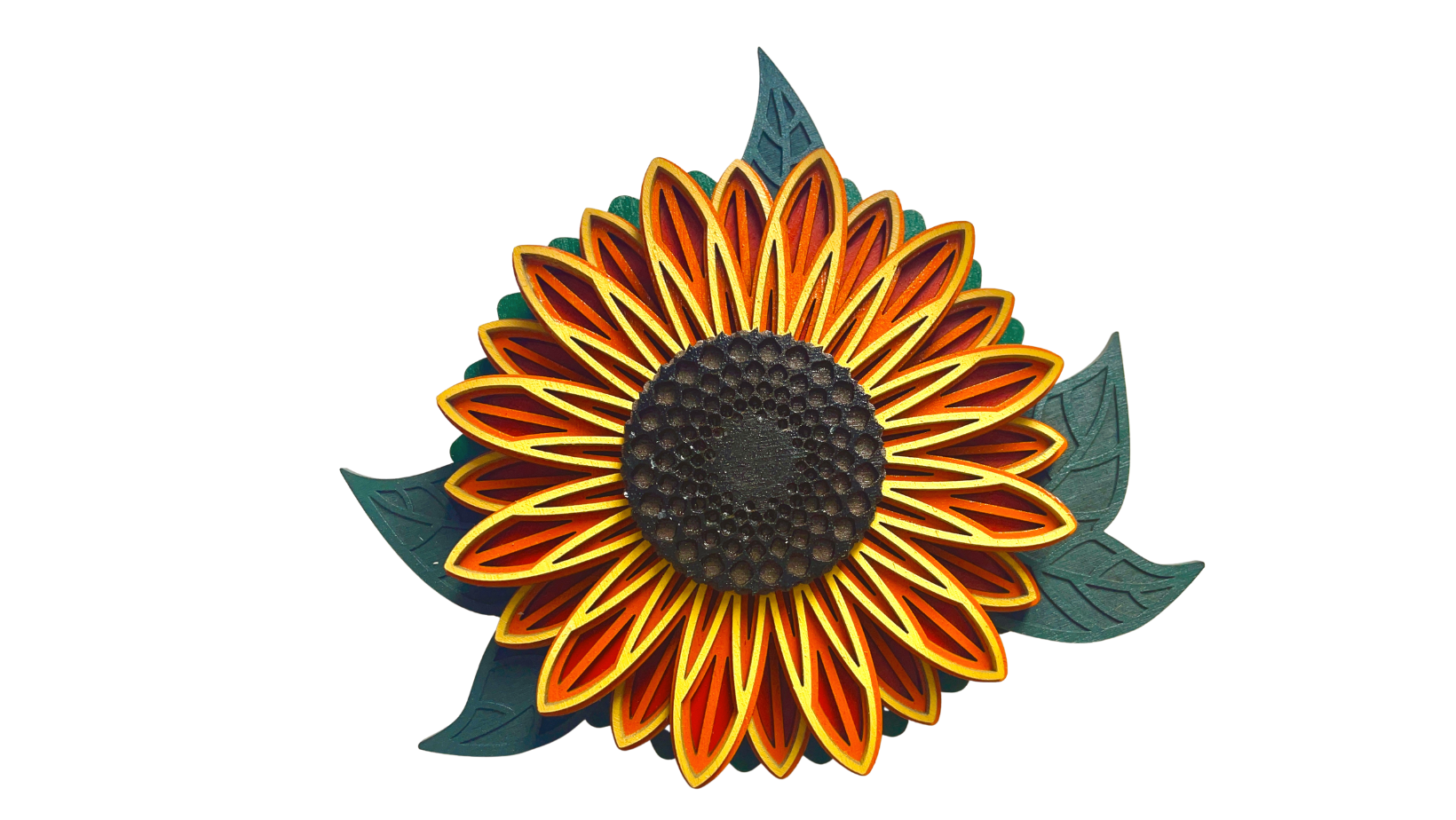 Our name says it all. We like to create crazy things. Whether it's a cutting board with an old family recipe engraved on it, wooden flags made with some of the coolest pieces of wood you've ever seen or custom unicorn or mermaid signs.. that's right we made a unicorn name sign for my niece and a mermaid for her sister. Just look at our project photos and see the many different projects we've done. If you can dream it up let us make it a reality. We have the machines and skills to get it done.
Our shop has all the standard woodworking tools plus a CNC router and a CO2 laser. We also know the best wood suppliers in the area.. from Ash to Walnut and everything in between. If you have a particular type or piece of wood in mind just let us know. We are proud to say our products are made in America and we are veteran owned/operated. We believe in quality and ensure each piece we make meets our high standards, no shady work here
"I would highly recommend! Melissa and Bob are prompt and detailed oriented! They create gorgeous pieces.. We have used them for years for our client gifts! "
Asa Cox CENTURY 21 Asa Cox Homes
"Beserk Creations has been a great resource for buyers and sellers gifts! They have many wood designs to choose as gift options and offer custom design options to fit the gift! I have received many client messages expressing heartfelt gratitude at the beautiful gift received in the mail from Berserk Creations. I highly recommend Berserk Creations for unique gift ideas and I will continue to use them again."
"I have received quite a few pieces from Berserk Creations for my customers in real estate. I love that it is family owned and operated and local. The customer service is great. They are always on time & top quality. All of my customers love them!"
"The customer service level is top notch. Creative custom pieces made to order. I was so excited when I asked for a gift for one of my clients and all expectations were surpassed! Plus a super fast turn around time WOW! Shopping local no more online for me!"
"I have used Berserk Creations to make customized gifts for my business clients. They make beautiful items for the home that have my client's name engraved on them. The materials they use and the precision that go into each piece are amazing! I highly recommend Berserk Creations."
We want you to feel our love for design and fabrication. In every creation you see our appreciation for quality American made products. We like to use unique materials and create custom pieces tailored to your tastes.
Join Our Email List!
Get on our e-mail list to find out about new products and special promotions.
Are you looking for something different? We can create you a unique custom piece of wood art just for you. Let's talk!